About Acupuncture Practitioner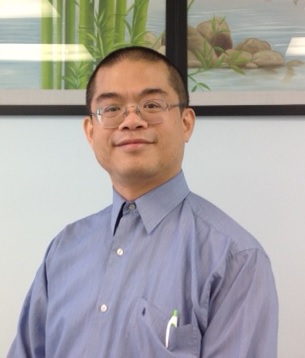 Kan Chen, Lic.Ac., MAOM
Licensed Acupuncturist
Certified Chinese Herbalist
Kan Chen is a graduate from the New England School of Acupuncture with a Master's in Acupuncture and Oriental Medicine (MAOM) in 2008. He is a Licensed Acupuncturist and Certified Chinese Herbalist and also is a Diplomate in Oriental Medicine from the National Certification Commission for Acupuncture and Oriental Medicine (NCCAOM) .
Kan has specialized training in a number of areas including the treatment of pain, stress, and women's issues.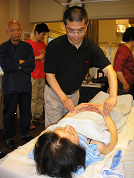 Kan studied advanced diagnosis training in Tokyo in 2008.
Committed to ongoing education and training, he has studied pediatric acupuncture and the treatment of infertility, sports injuries, diabetes, ADHD, and autism with Oriental Medicine masters in Massachusetts, California, and Tokyo, Japan.
Kan brings to his practice impressive scholarly credentials, extensive practical experience, and a caring, compassionate manner.
Kan brings a results-oriented approach to the practice of acupuncture. He uses his knowledge and experience to provide each of clients with personalized treatment to address their problems and promote their overall health and wellbeing.
INTERNSHIPS
Adolescent clinic in Boston Medical Center, 2007
The Dimock Community Health Center, 2007-2008
Student Clinic of New England School of Acupuncture, 2007-2008
JOURNAL ARTICLES
Fukaya-style Moxibustion: A Workshop with Fukushima Tetsyua. North American Journal of Oriental Medicine, November 2008, 15(44): 43
ADDITIONAL PROFESSIONAL TRAINING
Chengs' Family Acupuncture seminar, Flushing, NY, by Dr. Kai Cheng from Beijing University of Traditional Chinese Medicine, May 2016
Learn & Use of Classic Formula from Shang Han Lun Seminar, Vancouver, Canada, by Dr. Huang Huang from Nanjing University of Traditional Chinese Medicine, Aug. 2014
Transcranial LED to Improve Cognition in TBI & Introduction to Laser Acupuncture, Newton, MA, by Margaret Naeser, PhD, LicAc and Diane Iuliano, MAc, LicAc., May 2014
Advanced Shakuju Therapy seminar, Newton, MA, by Kobayashi Shoji, March 2013
Kiiko Matsumoto Acupuncture Style Certificate Program-Module II, Newton, MA, by Kiiko Matsumoto, Feb. 2012 – June 2012
The Advanced Course in Tung's Acupuncture, Chinese Medical Center, CA, by Dr. Wei-Chieh Young, Oct. 2010
The Complete Course of Tung's Acupuncture, Chinese Medical Center, CA, by Dr. Wei-Chieh Young, June 2009
Post-graduate Herbal Internship Continuing Education, Pathways to Wellness, MA, 180 CEU, by Ruth Knill and Dr. Tao Xie, Sept. 2008 –Sept. 2010
Advanced Shakuju Therapy, Tokyo, Japan, by Kobayashi Shoji, May 2008
Fukaya-Style Moxibustion Workshop, Newton, MA, by Fukushima Tetsyua, May 2007 – June 2010
Kiiko Matsumoto Style Acupuncture OB-GYN Seminar, Newton, MA, by Kiiko Matsumoto, Sep-Oct 2008